Explore the top reasons organisations choose Power BI to meet their self-service and enterprise business intelligence (BI) needs.
Reinvent report building with Copilot in Power BI
Uncover insights faster with Copilot in Power BI. Describe what you need—including reports, narrative summaries, and calculations—or ask a question about your data, and Copilot analyses, pulls, and visualises the right information.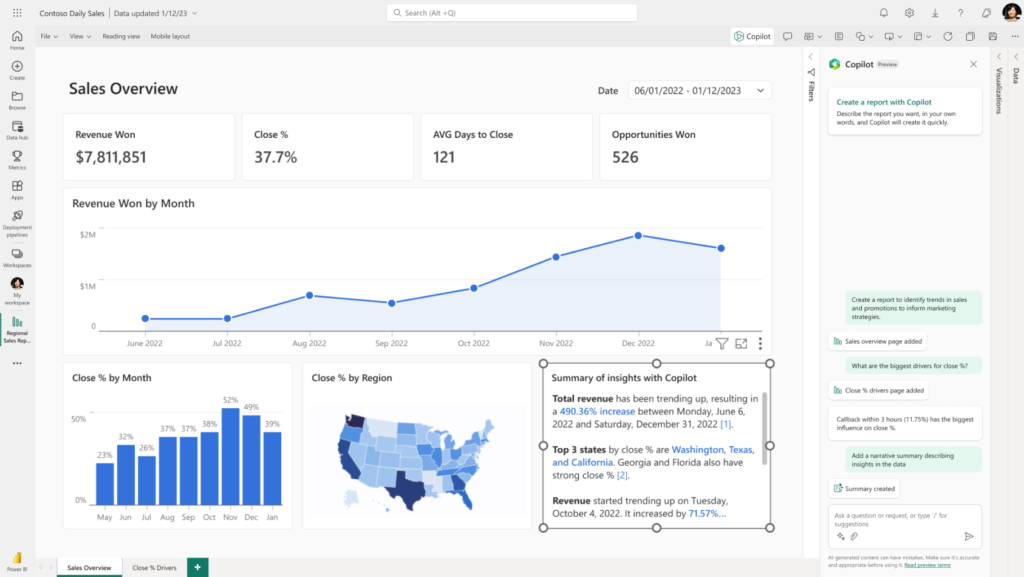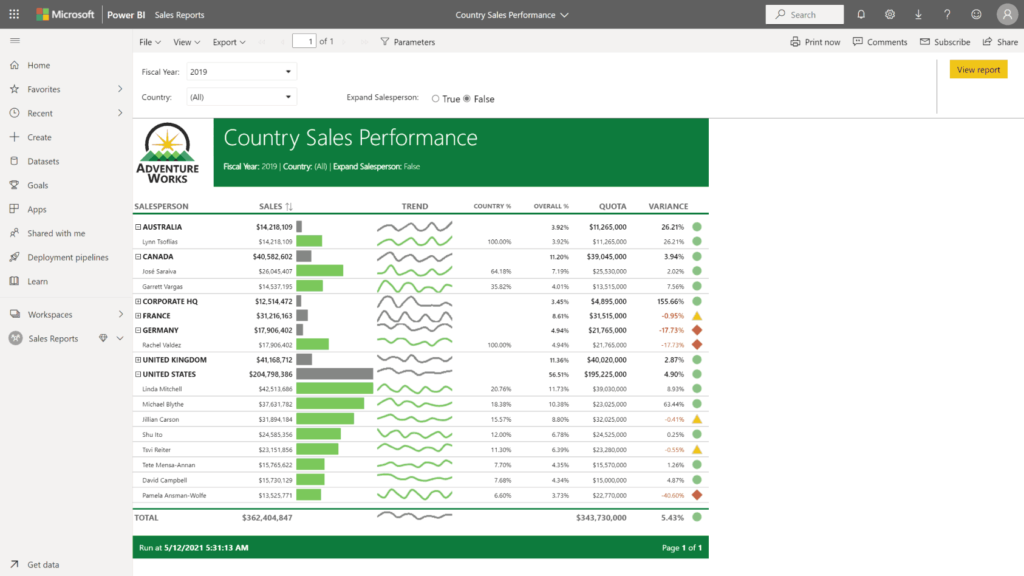 Unify self-service and enterprise analytics
Meet both your self-service and enterprise data analytics needs on a single platform. Access powerful semantic models, an application lifecycle management (ALM) toolkit, an open connectivity framework, and fixed-layout, pixel-perfect paginated reports.
Create deeper, more helpful insights
Turn your data into a competitive advantage by using Power BI and Azure together to connect, combine, and analyse your entire data estate.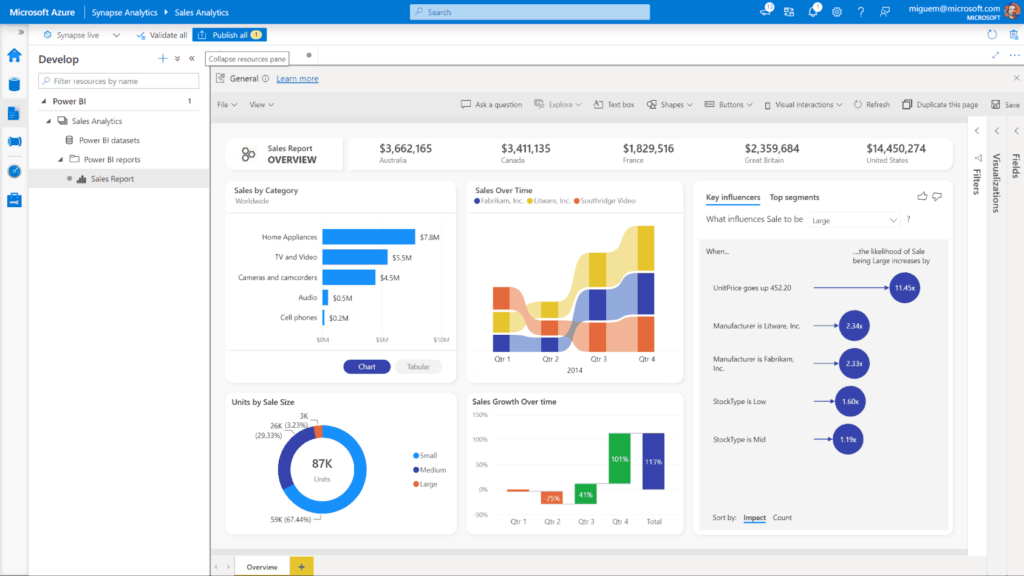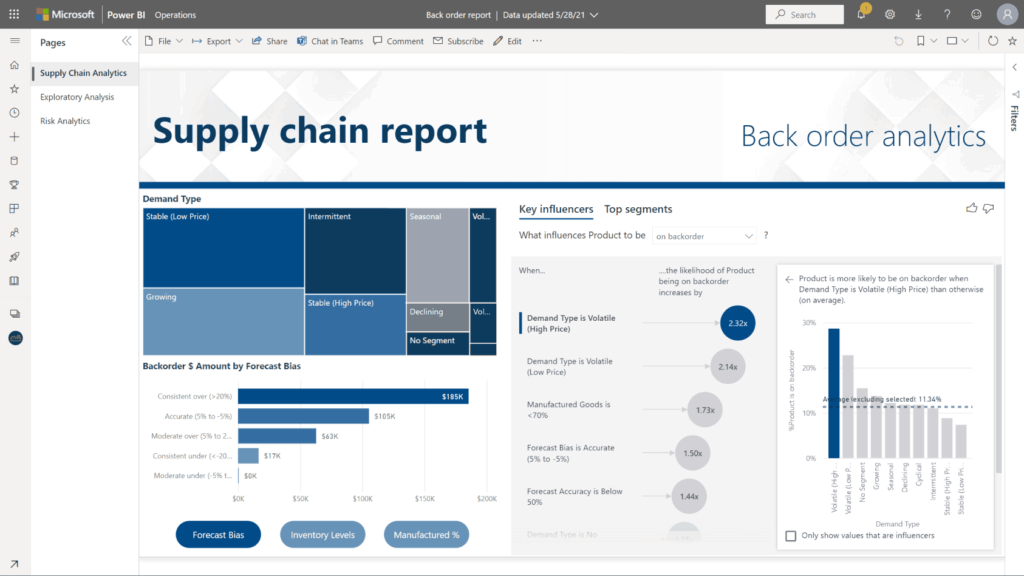 Find answers fast with industry-leading AI
Take advantage of the latest advances in Microsoft AI to help non-data scientists prepare data, build machine learning models, and find insights quickly from both structured and unstructured data, including text and images.
Improve publishing efficiency and accuracy of BI content
Quickly identify differences and move content from development and testing to production with confidence using the simple visual cues in deployment pipelines.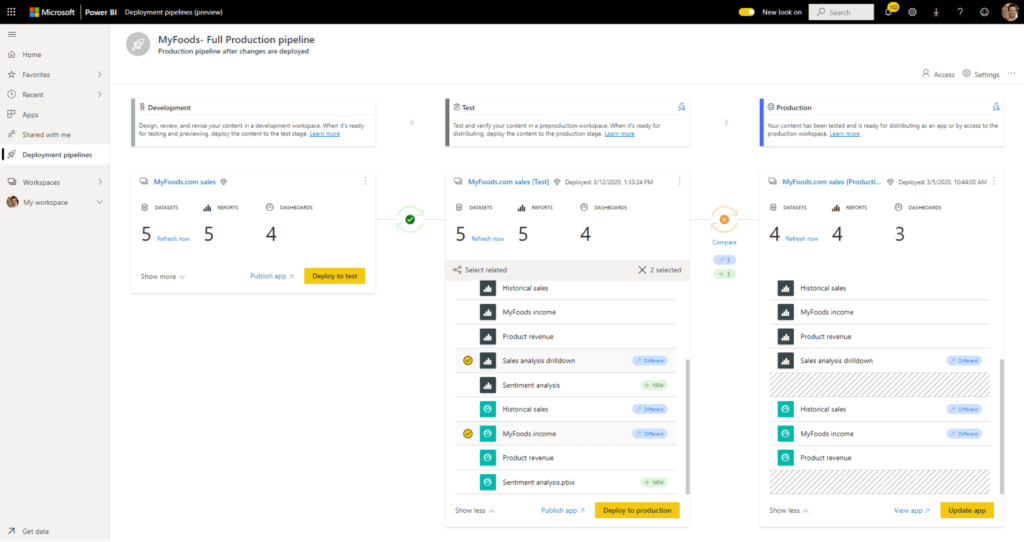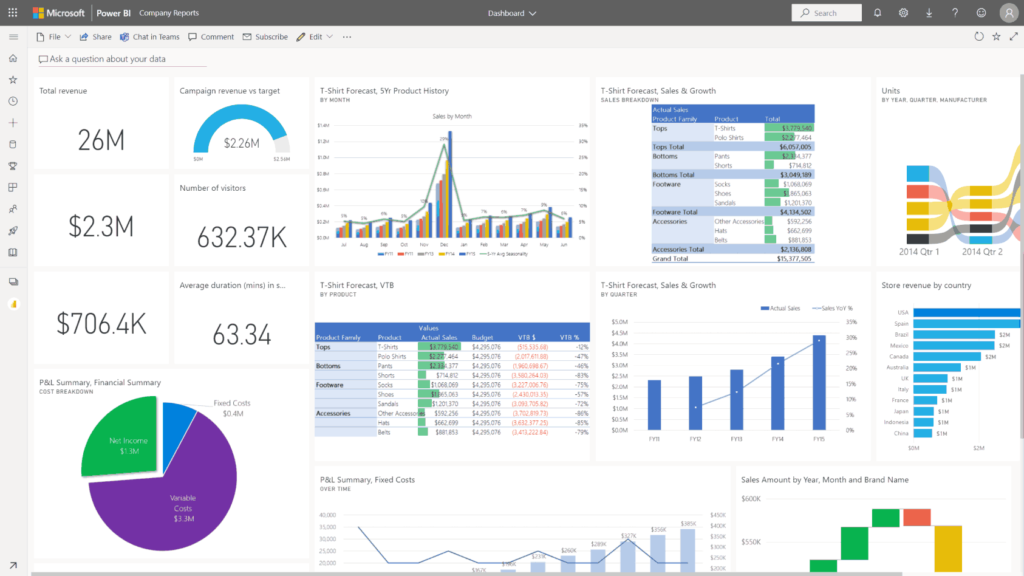 Get unparalleled Excel interoperation
Anyone who's familiar with Microsoft 365 can easily connect Excel queries, data models, and reports to Power BI Dashboards—helping to quickly gather, analyse, publish, and share Excel business data in new ways.
Turn insights into action
Go from data to insights and insights to action with Microsoft Power Platform—combining Power BI with Power Apps and Power Automate to easily build business applications and automate workflows.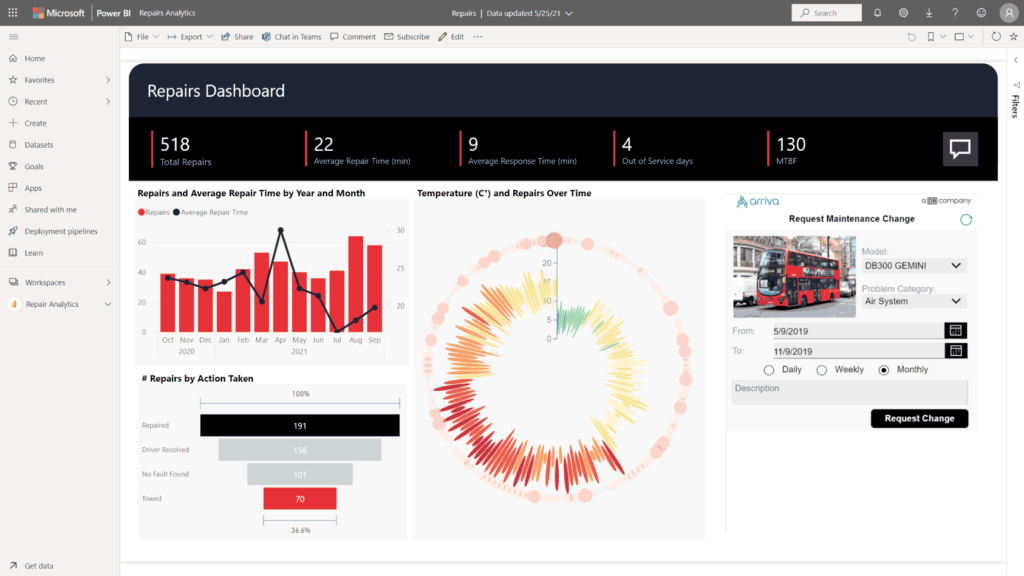 Stream analytics in real time
Know what's happening now, not just in the past. From factory sensors to social media sources, get access to real-time analytics so you're always ready to make timely decisions.